Our team of designers and developers will transform all your wishes into reality. Contact us for custom-made products, tailored to your needs and requirements. Our own production allows us to reflect your corporate identity in the bespoke products and make them fit your company.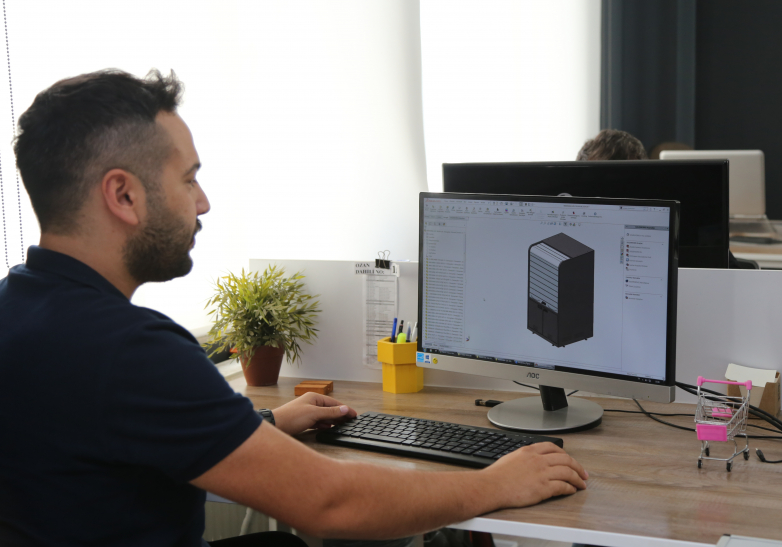 Products manufactured in line according to the project dimensions using cold rolled steels in an automated shelf line are subsequently powder-coated by robots in the electrostatical powder-coating line. The shelf production line is an automatic line finalising the product through the cooperation of five different operations:
Ability to produce retail shelves of different lengths and depths on a single machine.
Direct raw material feeding from the metal roll.
Fulfilling the sizing, cutting, bending functions with a single machine. Hence the need for a small number of operators.
High technical knowledge and execution capability provided by our own engineers involved in the design phase of the machine.
Maintenance operations can be done in-house.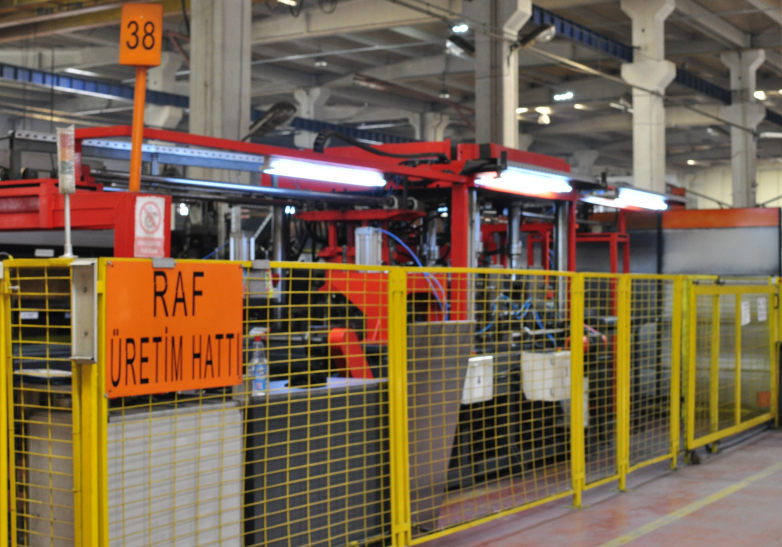 We realise the production of high-rack and mini-rack modular frames, cc beams, tray shelves and back panels under mass production conditions in our roll-form lines. We produce maximum production capacity with minimised loss and error. Based on the highest quality standards and state-of-the-art technology, we process thin sheet, heavy sheet, stainless steel, aluminium sheet or brass.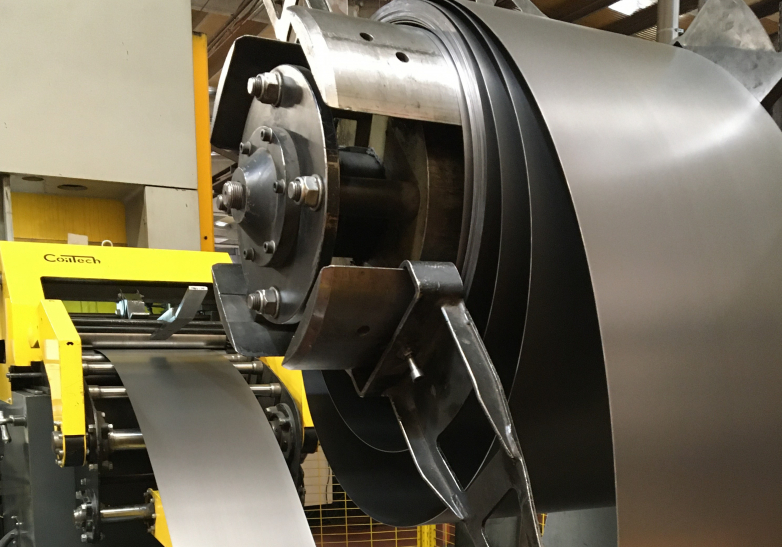 Gas metal arc welding is used in our welding lines. Manual welding machines are run by using fixtures and apparatus in line with product design. Our professionals have proved themselves through their many years of experience and ensure first-class welding links with their high quality standards. In addition, we strengthen our competitive power to higher levels with our robot welding machines, which both reduce production costs and increase the quality of mass production during the welding process of beams in warehouse rack systems.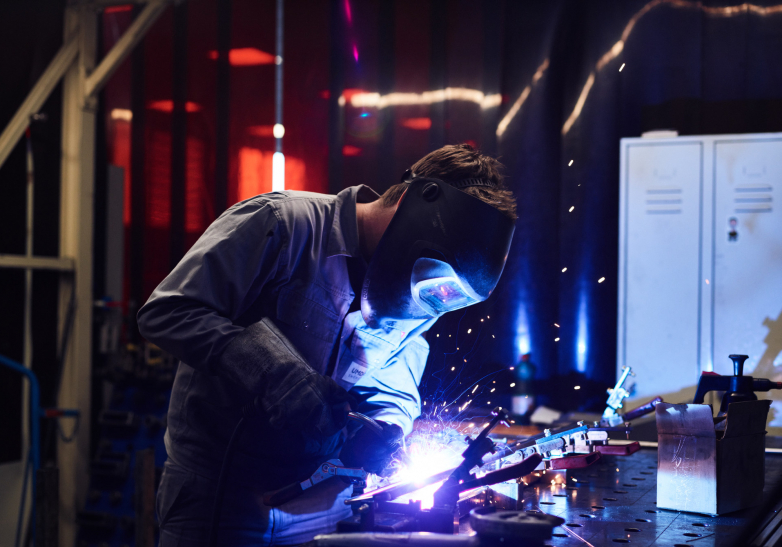 Laser systems with a high degree of automation are available for large and small product series.
Products designed by R&D are cut in our laser machine that is able to cut down to 10 mm via oxygen or nitrogen on a plate of 3,000 x 1,500 mm in our facility.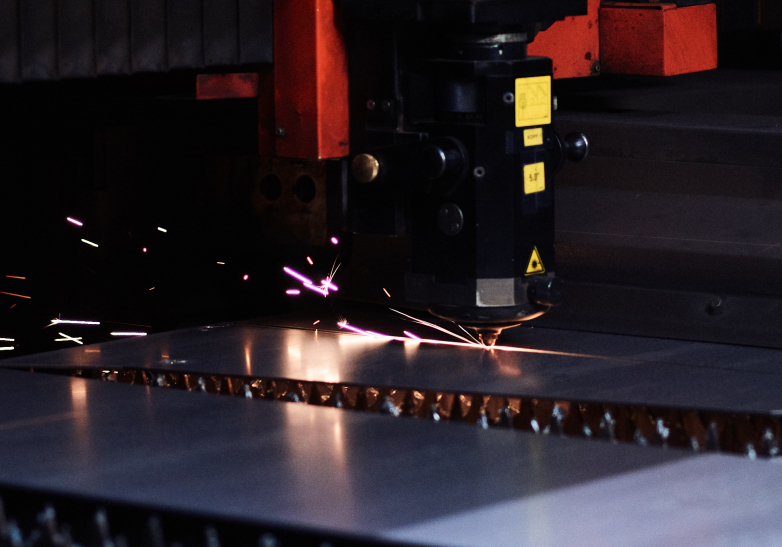 With our state-of-the-art powder coating facilities, we are able to apply coatings that protect your products from mechanical damage and environmental influences, as well as improving their properties in use. Experience the advantages of our new electrostatic powder coating line with nano coating compatibility and a maximum homogenous paint distribution in every colour. Different surface structures can be realised as well as different effects. Our range of services is expanded to include final assembly and completion of coated parts.
Technical Details
Completely reneived in 2020
Can be viewed from anywhere and anytime via internet
Nano coating compatibility
Maximum homogeneous paint distribution
4 times more capacity
300 meters conveyor line
Working speed of 3 meters per minute
Double cabin equipment feature
10,7 m²/min. painting capacity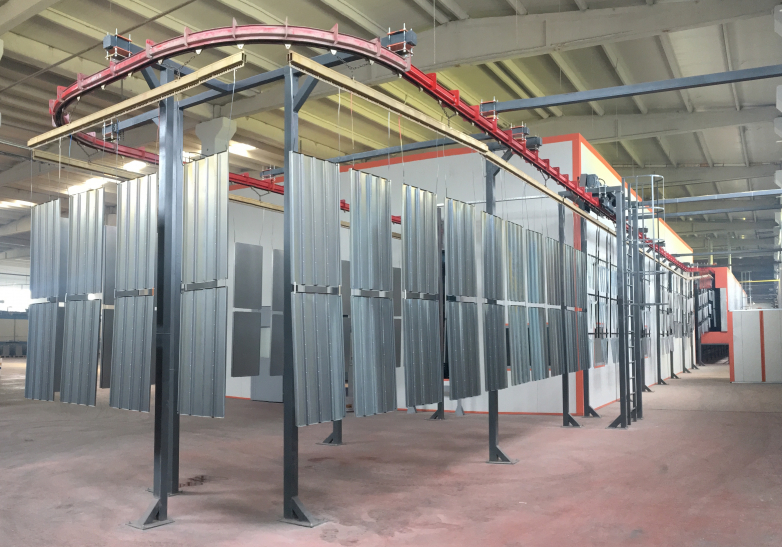 Our pressing plant has presses with a force of 600 tonnes and 150 tonnes. With a roll opener and straightener in our 600 tonne press, roll sheet between 1.4 mm and 4 mm is processed by punching and perforating.
In our press shop we are able to produce:
Brackets (fixed arms under the shelves)
Perforated back panels
Base legs
Beam connectors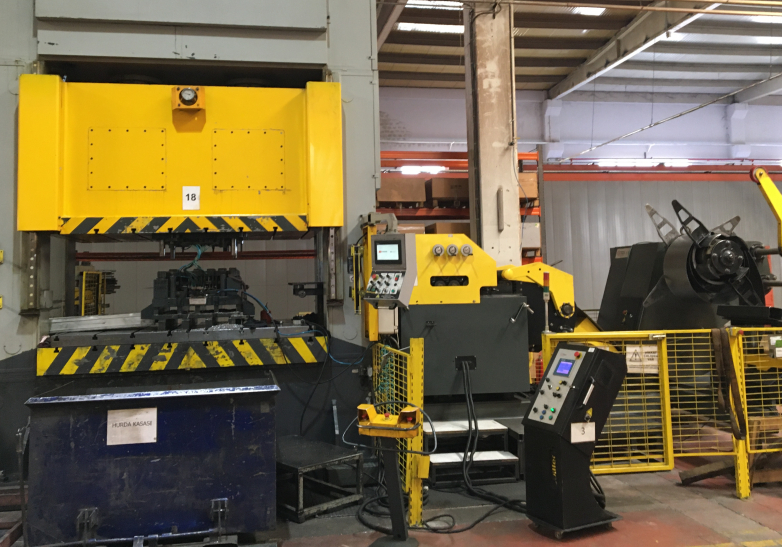 Our wood-production experts process rough-sawn wooden boards into elegant furniture parts. With our semi-automatic circular sawing systems, we place a high value on worker safety and at the same time enable very efficient processing of resources. Wooden panels are precisely machined in the CNC machining centre. Using the data and drawings, the milling and drilling are carried out with the utmost precision. With our individual edge banding machines, we guarantee a flawlessly elegant appearance of furniture parts made of pressboard at an incomparable price-performance ratio.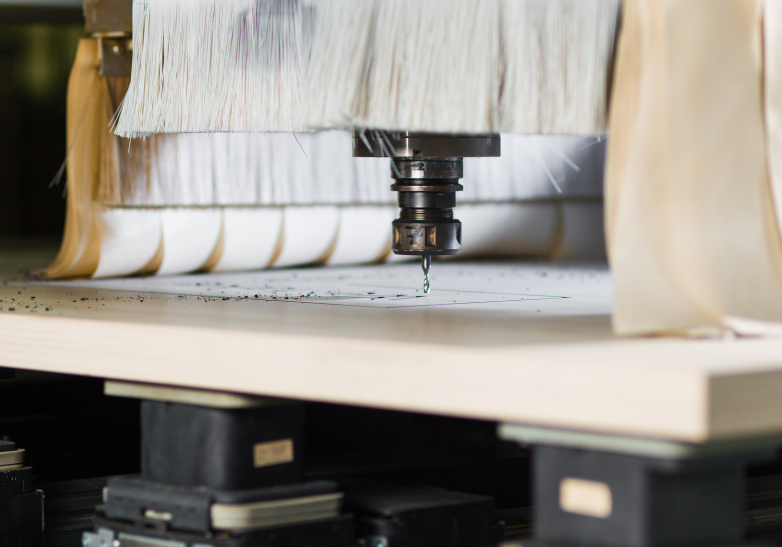 Products assembled according to the project details are packaged and made ready for shipping taking into consideration the rules of occupational safety and customer demand in the shipping area. Following inspection, products ready for assembly are shipped to 81 cities in Turkey and 74 countries all over the world. Assembly is carried out by our expert teams who will install your store ready for your turnkey use. We implement the perfect installation of stores and warehouses by applying country- and project-based special packaging solutions to ensure the undamaged transportation of our products to the delivery point.