Empowering Women Entrepreneurs for a Prosperous Future!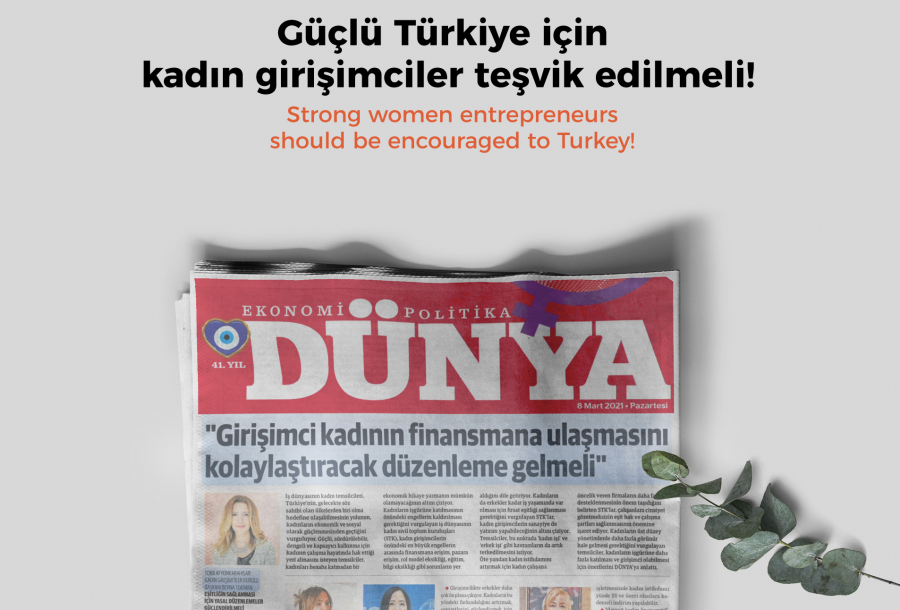 News
Women in Business: Advocating for Greater Economic and Social Empowerment
Finance for Women Entrepreneurs: A Pressing Issue and Potential Solutions
As we marked another International Women's Day on 8th March, the successful female representatives of the Turkish business community joined voices to deliver a powerful message. Their opinions, reflecting their collective wisdom and experience, were featured prominently in the Dünya Newspaper.


These dynamic women leaders emphasized a fundamental truth - for Turkey to secure its place among the leading nations of the future, women must be empowered, both economically and socially. Mrs. Sevgi Saygın, Chairman of Women Entrepreneur Board TOBB Bursa and a Board Member of umdasch Madosan Shelf Systems, spotlighted one of the critical issues faced by women today - access to financing.


Mrs. Saygın voiced that ensuring appropriate funding opportunities for women is not just a social obligation but a necessary economic strategy. She underlined the need for establishing a new grant support mechanism, designed specifically to boost women entrepreneurs seeking to launch their businesses.


As we continue to work in the field of retail solutions and shelving systems, umdasch Madosan remains committed to supporting initiatives that promote women's empowerment in business. In doing so, we believe we can contribute to a stronger and more inclusive business environment.