umdasch Madosan's Inspiring Journey and Future Aspirations Showcased in Vizyon Magazine!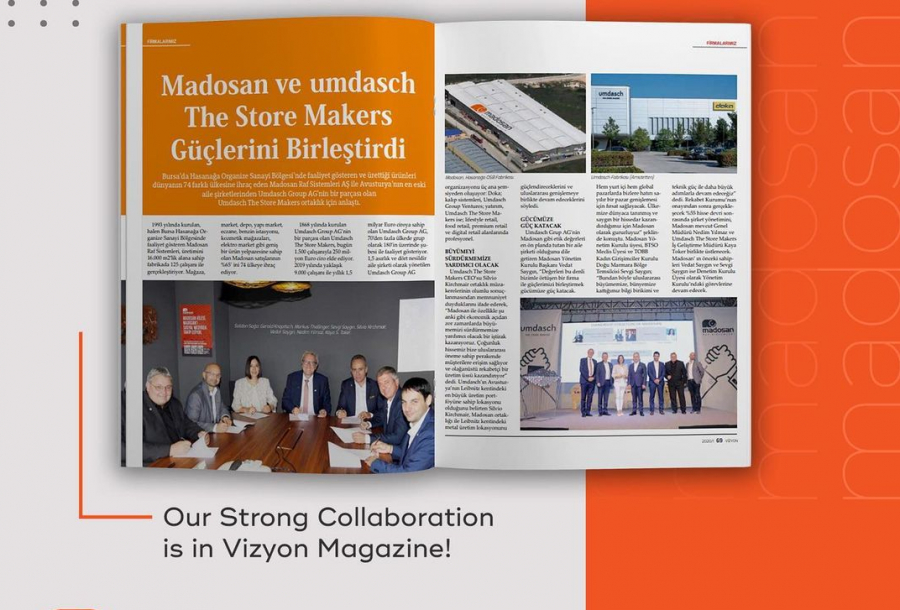 News
Vizyon Magazine Highlights Umdasch Madosan's Trailblazing Journey and Future Ambitions
Solidifying Industry Leadership: Umdasch Madosan's Success Story Featured in Hasanağa Organized Industrial Zone's Official Magazine
Featured prominently in the 24th edition of Vizyon, the official publication of the Hasanağa Organized Industrial Zone, is the story of Umdasch Madosan's transformative journey - a tale of dedication, innovation, and unyielding resolve. This industry-leading powerhouse has etched its name in the annals of corporate success, garnering attention from this prominent business publication.


Vizyon Magazine dives deep into the collaboration between Madosan and Umdasch, exploring the synergy that has propelled this alliance to remarkable heights. The feature goes beyond a mere recounting of the past; it paints a vivid picture of Umdasch Madosan's future objectives, offering readers a glimpse into the strategic ambitions that aim to further solidify the company's standing in the global industry.