A Token for Tomorrow: Precious Gift from Igus Türkiye to umdasch Madosan and Our Planet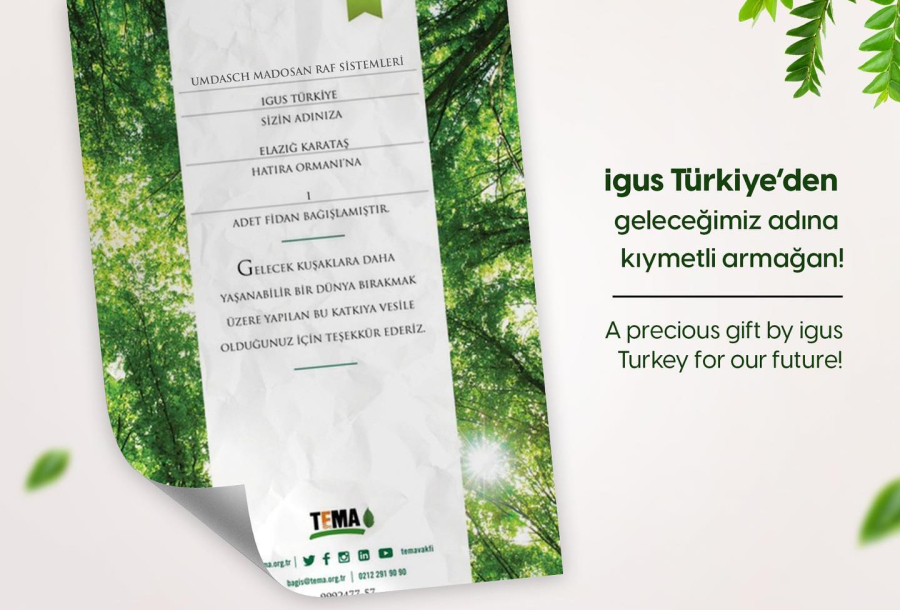 News
An Initiative Rooted in Responsibility and Care
Fostering a Greener Future Together
This noteworthy act has not only contributed significantly to the reforestation efforts in our country but also imprinted a deep sense of joy in our hearts. It underlines a symbiotic relationship between enterprises and the environment, where one's growth fosters the other's wellbeing. It's this core principle that we, at Umdasch Madosan, staunchly believe in and practice.
Envisioning a Healthier, Peaceful, and Greener World
As a part of an ecosystem where business, humanity, and nature are intertwined, such initiatives fill us with hope and determination. We look forward to a future where every corporate responsibility action culminates in the welfare of our planet. We envision a world teeming with green, where we live together in health and peace. Here's to many more milestones in our sustainability journey!